Interactive Visual Learning of Many-Body Molecular Phenomena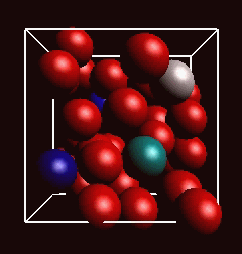 Aims:
To develop a novel computer simulation package with user interactive interface to visualize and understand molecular processes. This tool will allow the student to change the size, type, and number of molecules, temperature, pressure, and volume of a multi-molecule system and observe the consequent physical and molecular properties.

To remove the barriers of learning difficult concepts in physical chemistry such as thermodynamics, statistical mechanics, properties of gases and liquids, through interactive computer simulation, visualization and on line statistical monitoring of molecular processes.