China National Grid Project (CNGrid)
Enter China National Grid (CNGrid) Portal
Introduction:
The China National Grid Project is a key project supported by the National High-Tech R&D Program (the 863 program), which is a continuing effort to the HPCE project. From October 23 to 24, during the two days meeting at Shanghai Supercomputing Center, China National Grid (CNGrid) consortium and China Grid Forum were established. China government will invest 100 million RMB, about 12 M USD, to build the infrastructure of CNGrid. The major tasks include :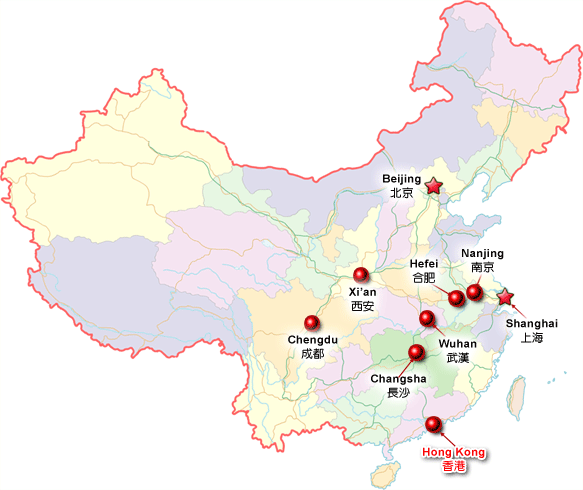 Figure 1: Grid Points Distribution in China
Recent Activities
CNGrid Access Points
The China National Grid (CNGrid) will connect several grid points across the country (see Figure 1), including:
Two Main Access Points

中科院计算所 (CAS Network Centers, Beijing) - Main site (DeepComp 6800 (1024 I2 proc, now 38th in TOP500)

上海超级计算中心 (Shanghai Supercomputing Center) - Main site (Dawning4000A : 2560 Opteron proc, now 17th in TOP500)

Other Grid Points (not updated yet)

清华大学 Tsinghua University (Beijing)

中科院应用物理所 Applied Physics Institute (Beijing)

中国科技大学 University of China Science and Technology (Hefei, Anhui)

西安交通大学 Xi'an Jiaotong University (Xi'an, Shaanxi)

国防科技大学 NUDT (Changsha)
CNGrid Software:
Vega (织女星) GOS: dynamic service deployment, single-sign-on, data replication, and performance monitoring. Developed by Institute of Computing Technology, Chinese Academy of Sciences (中科院计算所)

More ...
CNGrid Applications
Drug Discovery Grid (DDGrid) : Core members include Shanghai Institute of Materia Medica (上海药物所), Shanghai Jiao Tong University (上海交通大学), 江南计算技术研究所, and The University of Hong Kong (香港大学).

More...
HKU Grid Point
The HKU Gideon 300 cluster will be used as one of the CNGrid access points for the development of Grid middleware and evaluation of various Grid applications developed under the 863 projects. We will cooperate with our partners in the Institute of Computing Technology (ICT) of Chinese Academy of Science (CAS) for developing a Grid middleware, named G-JavaMPI.
Grid Computing in China
Last Update by C.L. Wang : Jan. 4, 2004 (clwang@cs.hku.hk/)