Preliminary Conference Program
Please download the conference program here.
Day 1
1 March 2011
Tuesday
Day 2
2 March 2011
Wednesday
Day 3
3 March 2011
Thursday
Day 4
4 March 2011
Friday
Registration
(08:30)

Registration
(08:00)
Registration
(08:30)
Registration
(08:30)
Opening Session
(08:45 - 09:00)
Tutorial I
VTK Tutorial
(09:00 - 12:00)
Keynote Speech I
Arie Kaufman
(09:00 - 10:00)
Keynote Speech II
Kwan-Liu Ma
(09:00 - 10:00)
Keynote Speech III
Ulrik Brandes
(09:00 - 10:00)
Coffee Break
(10:00 - 10:20)
Coffee Break
(10:00 - 10:20)
Coffee Break
(10:00 - 10:20)
Session 1
Volume Rendering and Navigation
(10:20 - 12:00)
Session 4
Collaboration and Text
(10:20 - 12:00)
Session 6
Graph Visualization
(10:20 - 12:00)
Lunch
(12:00 - 13:30)
Lunch
(12:00 - 13:30)
Lunch
(12:00 - 13:30)
Closing Session and AMD Best Paper Award
(12:00 - 12:30)
Tutorial II
Visualization for Large Multi-touch Interactive Surfaces
(13:30 - 17:00)
Session 2
Visualization in Medicine and Natural Sciences
(13:30 - 15:10)
Panel
Visualization Research in Asia Pacific
(13:30 - 15:00)
Coffee Break
(15:10 - 15:30)
Poster Session and Coffee Break
(15:00 - 15:50)
Session 3
Vector Fields and Flow Visualization
(15:30 - 17:35)
Session 5
Space and Time
(15:30 - 17:35)
Poster Fast Forward
(17:40 - 18:00)
*Coffee Breaks at 10:00 & 15:10 on Day 1
Poster Session
(18:00 - 20:00)
Banquet
(18:00 - 21:00)
Parallel Coordinates
Speaker:
Xiaoru Yuan, Peking University
Huamin Qu,  Hong Kong University of Science and Technology
Abstract:
Among many techniques proposed for exploratory visualization of multidimensional data, parallel coordinates scheme, which represents an N dimensional data tuple as one polyline crossing parallel axes, has been widely applied. In this tutorial, we will cover multiple aspects related to research on parallel coordinates. Basic concepts and major research issues in parallel coordinates will be first addressed. Further, we will discuss a wide spectrum of parallel coordinates applications, covering a varieties of data types. This tutorial is suitable for both researchers who are interested in research on parallel coordinates and domain users who are interested in taking parallel coordinates as a tool.
Bio:
Xiaoru Yuan is a faculty member in the School of Electronics Engineering and Computer Science at Peking University. His primary research interests fall in the field of visualization with emphasis on information visualization, high performance visualization and novel visualization user interface. His co-authored work on high dynamic range volume visualization received Best Paper Award at the IEEE Visualization 2005 conference. He received Bachelor degrees in chemistry and law from Peking University, China, in 1997 and 1998, respectively. He received the Ph.D. degree in computer science in 2006, from the University of Minnesota at Twin Cities. For more information see his research group website at http://vis.pku.edu.cn/.
Huamin Qu is currently an associate professor in the Department of Computer Science and Engineering at the Hong Kong University of Science and Technology. He received a BS in Mathematics from Xi'an Jiaotong University, China, an MS and a PhD (2004) in Computer Science from the State University of New York at Stony Brook. His main research interests are in visualization and computer graphics. He is a winner of 2009 IBM Faculty Award and receives Honorable Mention for Best Paper Award at IEEE Visualization 2009. He serves as a guest editor for ACM Transactions on Intelligent Systems and Technology, and IEEE Computer Graphics and Application. He is also a program co-chair of IEEE Pacific Visualization Symposium 2011.
Visualization for Large Multi-touch Interactive Surfaces
Speaker:
Abstract:
Large touch-sensitive surfaces such as tabletop or wall displays lend themselves to making sense of large data sets and collaborative analysis. Touch-sensitive surfaces are often associated with being 'intuitive' and 'natural' and may provide additional benefits, for example, in form of added awareness of collaborators' actions, better performance than mouse interaction in certain cases, and multiple degrees of freedom input. As interactive displays become part of our everyday environments, they provide new data analysis platforms that can encourage alternative forms of data exploration and promote the use of visualization techniques even by non-experts. In this tutorial, you will learn about current touch-sensitive display technology and the possibilities to use those surfaces for data analysis and visualization. In addition, you will learn about the challenges of developing visualizations and interaction techniques for individual and synchronous group interaction. Finally, the tutorial will provide an overview of recent research solutions for touch-interactive visualization on large displays.
Bio:
Petra Isenberg is a research scientist at INRIA, the French National Research Institute for Computer Science and Control. She has been actively involved in research on visualization applications for tabletop displays and large wall displays, with a focus on synchronous team work. Her main research interests include information visualization, visual analytics, and computer supported cooperative work. Petra holds a PhD from the University of Calgary in Canada and a Diplom degree (equiv. to a Master's) from the University of Magdeburg in Germany. For more information see her website at http://www.aviz.fr/~isenberg/.
Immersive Exploration of Large Datasets
Speaker:
Arie Kaufman, Stony Brook University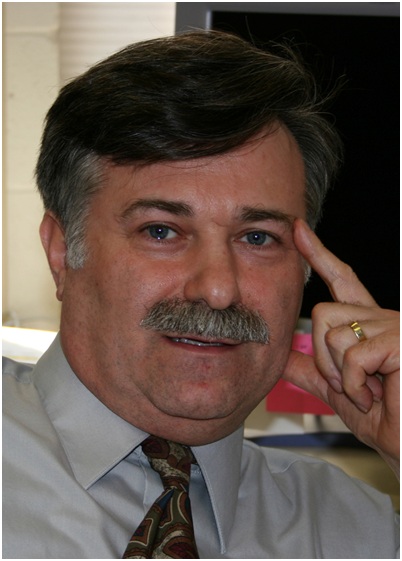 Abstract:
Scientists, engineers and physicians are now confronted with a fire hose of data. Immersive visualization environments provide these users with a novel way of interacting and reasoning with large datasets. They allow them to utilize the entirety of their visual bandwidth, effectively engulfing the user in the data and enabling collaborative interaction. We present a custom-built 5-wall Cave environment, called the Immersive Cabin (IC). It is driven by a GPU cluster for both computation and 3D stereo rendering. We also propose a conformal deformation rendering pipeline for the visualization of datasets on partially-immersive platforms. Combined with a range of interaction and navigation tools, our system can support numerous interactive applications of large datasets. Several demonstrations include architectural visualization, urban planning, medical visualization, simulation and rendering of physical phenomena, and entertainment.

Current visualization displays, however, have not kept up with the explosive growth in data size and resolution, which is beginning to match the resolution of the visuals that surround us in daily life. To ameliorate this challenge, we have developed a life-like, realistic immersion into the petascale data to be explored, appropriately called The RealityDeck. It is a one-of-a kind pioneering G-pixel immersive and collaborative display system – a unique assembly of high-res display panels, GPU cluster, sensors, networking, computer vision, and human-computer interaction technologies.
Bio:
Arie Kaufman is a Distinguished Professor and Chairman of the Computer Science Department, Director of the Center of Visual Computing (CVC), and Chief Scientist of the Center of Excellence in Wireless and Information Technology (CEWIT) at the State University of New York at Stony Brook (aka Stony Brook University). He has conducted research for over 35 years in computer graphics and visualization and their applications, has published more than 300 refereed papers, books, and chapters, has delivered more than 20 invited keynote/plenary talks, has been awarded/filed more than 40 patents, and has been a principal/co-principal investigator on more than 100 research grants. He is a Fellow of IEEE, a Fellow of ACM, and the recipient of the IEEE Visualization Career Award (2005) as well as numerous other awards. He was the founding Editor-in-Chief of the IEEE Transaction on Visualization and Computer Graphics (TVCG), 1995-1998. He has been the co-founder/papers co-chair of IEEE Visualization Conferences; Volume Graphics Workshops, Eurographics/SIGGRAPH Graphics Hardware Workshops, and ACM Volume Visualization Symposia. He previously chaired and is currently a director of IEEE CS Technical Committee on Visualization and Graphics. He received a PhD in Computer Science from the Ben-Gurion University, Israel, in 1977. For more information, please visit: http://www.cs.sunysb.edu/∼ari
New Approaches to Large Data Visualization
Speaker:
Kwan-Liu Ma, University of California, Davis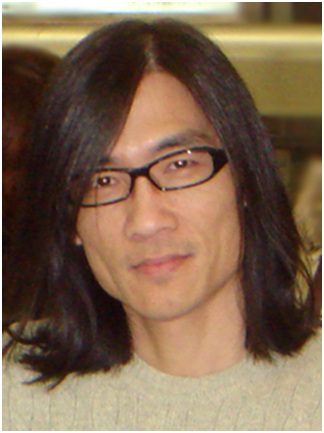 Abstract:
Advanced computing and imaging technologies enable scientists to study natural and physical phenomena at unprecedented precision, resulting in an explosive growth of data. Furthermore, the size of the collected information about the Internet and mobile device users is expected to be even greater, a daunting challenge we must address in order to make sense and maximize utilization of all the available information for decision making and knowledge discovery. I will introduce a few new approaches to large data visualization for revealing hidden structures and gleaning insights from large, complex data found in many areas of study.
Bio:
Dr. Kwan-Liu Ma is a professor of computer science and the chair of the Graduate Group in Computer Science (GGCS) at the University of California-Davis. He leads the VIDI (Visualization and Interface Design Innovation) research group, and directs the DOE SciDAC Institute for Ultra-Scale Visualization. His research spans the fields of visualization, computer graphics, and high-performance computing. Professor Ma received his PhD in computer science from the University of Utah in 1993. Before he joined UC Davis in 1999, he was with ICASE/NASA Langley Research Center as a research scientist. Professor Ma is presently leading a team of 30 researchers working on projects in large data visualization, information visualization, visual interface design, artistically inspired illustrations, video processing, and volume visualization. He has received several awards for his outstanding research accomplishments including the prestigious PECASE award. Professor Ma has been actively serving the research community by playing leading roles in several professional activities including the Workshop on Visualization for Cyber Security, the SC Workshop on Ultra-Scale Visualization, the Eurographics Symposium on Parallel Graphics and Visualization, the IEEE Visualization Conference, and the IEEE Pacific Visualization Symposium. Professor Ma also serves on the editorial boards of the IEEE Computer Graphics and Applications (CG&A), the IEEE Transactions on Visualization and Computer Graphics (TVCG), and the Journal of Computational Science and Discovery.
Why Everyone seems to be using Spring Embedders for Network Visualization, and should not
Speaker:
Ulrik Brandes, University of Konstanz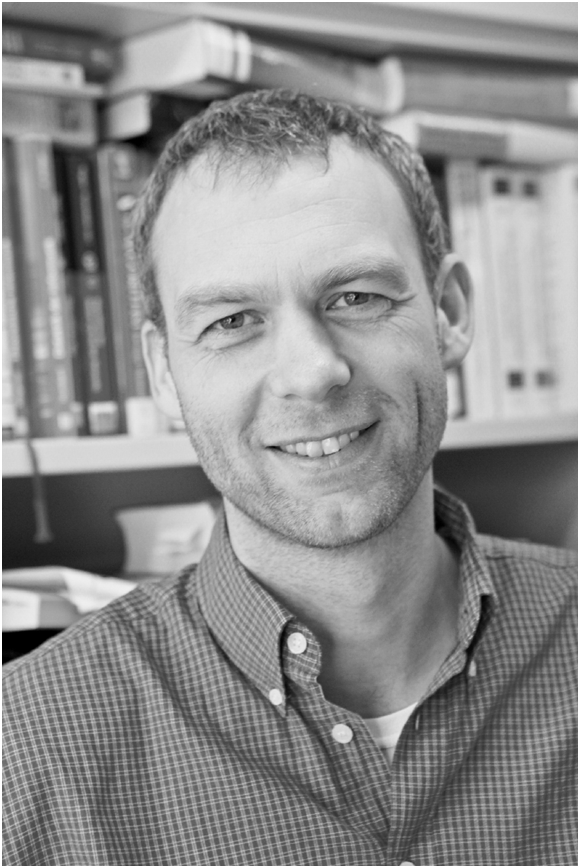 Abstract:
The main algorithmic challenge in network visualization is the placement of nodes. While plenty of layout algorithms have been proposed, the vast majority of information visualization tools appears to utilize (sometimes a variant of) one of two algorithms: the approach of Fruchterman and Reingold or that of Kamada and Kawai.Both are often referred to as force-directed methods, or spring embedders, and praised for their general applicability, high adaptability, and simplicity. I will argue that commonly used implementations and even the approaches themselves are outdated and, in fact, have always been. They should be replaced by variants of multidimensional scaling that display superior results and scalability, and are just as flexible and easy to implement. Some of these statements may actually be backed by evidence.
Bio:
Ulrik Brandes is a Professor of Computer Science at the University of Konstanz. With a background in algorithmics, his main interests are in network analysis and visualization, with application to social networks in particular. He is a member of the Graph Drawing Steering Committee, the board of directors of the International Network for Social Network Analysis (INSNA), and the editorial board of the Journal of Graph Algorithms and Applications, as well as an associate editor of Social Networks. He was recently awarded a prestigious Reinhart Koselleck-Project by Deutsche Forschungsgemeinschaft (DFG), and co-directs a transfer center for network research methods.
Full-Resolution Interactive CPU Volume Rendering with Coherent BVH Traversal
Aaron Knoll , Argonne National Laboratory
Sebastian Thelen , University of Kaiserslautern
Ingo Wald , Intel Corporation
Charles Hansen , University of Utah
Hans Hagen , University of Kaiserslautern
Michael Papka , Argonne National Laboratory
Context-Aware Volume Navigation
Stefan Diepenbrock , University of Münster
Timo Ropinski , University of Münster
Klaus Hinrichs , University of Münster
Multi-Dimensional Transfer Function Design based on Flexible Dimension Projection Embedded in Parallel Coordinates
Hanqi Guo, Peking University
He Xiao, Peking University
Xiaoru Yuan, Peking University
Static Correlation Visualization for Large Time-Varying Volume Data
Cheng-Kai Chen, University of California, Davis
Chaoli Wang, Michigan Technological University
Kwan-Liu Ma, University of California, Davis
Andrew Wittenberg, National Oceanic and Atmospheric Administration
The Neuron Navigator: Exploring the Information Pathway through the Neural Maze
Ching-Yao Lin , National Center for High-performance Computing, Taiwan
Kuen-Long Tsai , National Center for High-performance Computing, Taiwan
Sheng-Chuan Wang , National Center for High-performance Computing, Taiwan
Chang-Huain Hsieh , National Center for High-performance Computing, Taiwan
Hsiu-Ming Chang , Brain Research Center, National Tsing-Hua University, Taiwan
Ann-Shyn Chiang , Brain Research Center, National Tsing-Hua University, Taiwan
CareCruiser: Exploring and Visualizing Plans, Events, and Effects Interactively
Theresia Gschwandtner , Vienna University of Technology, Austria
Wolfgang Aigner , Vienna University of Technology, Austria
Katharina Kaiser , Vienna University of Technology, Austria
Silvia Miksch , Vienna University of Technology, Austria
Andreas Seyfang , Vienna University of Technology, Austria
Loose Capacity-Constrained Representatives for the Qualitative Visual Analysis in Molecular Dynamics
Steffen Frey , Visualization Research Center, University of Stuttgart
Thomas Schlömer , University of Konstanz
Sebastian Grottel , Visualization Research Center, University of Stuttgart
Carsten Dachsbacher , Computer Graphics Group, Karlsruhe Institute of Technology
Oliver Deussen , University of Konstanz
Thomas Ertl , Visualization Research Center, University of Stuttgart
Interactive Seismic Interpretation with Piecewise Global Energy Minimization
Thomas Höllt , King Abdullah University of Science and Technology
Johanna Beyer , King Abdullah University of Science and Technology
Fritz Gschwantner , VRVis Research Center
Philipp Muigg , SimVis GmbH
Helmut Doleisch , SimVis GmbH
Gabor Heinemann , Heinemann OiL GmbH
Markus Hadwiger , King Abdullah University of Science and Technology
Uncertain Topology of 3D Vector Fields
Mathias Otto , Visual Computing Group at Otto-von-Guericke University Magdeburg
Tobias Germer , Visual Computing Group at Otto-von-Guericke University Magdeburg
Holger Theisel , Visual Computing Group at Otto-von-Guericke University Magdeburg
Edge Maps: Representing Flow with Bounded Error
Harsh Bhatia , SCI Institute, University of Utah
Shreeraj Jadhav , SCI Institute, University of Utah
Peer-Timo Bremer , Lawrence Livermore National Laboratory
Guoning Chen , SCI Institute, University of Utah
Joshua Levine , SCI Institute, University of Utah
Luis Gustavo Nonato , Universidade de Sao Paulo, Brazil
Valerio Pascucci , SCI Institute, University of Utah
View Point Evaluation and Streamline Filtering for Flow Visualization
Teng-Yok Lee , The Ohio State University
Oleg Mishchenko , The Ohio State University
Han-Wei Shen , The Ohio State University
Roger Crawfis , The Ohio State University
Dual Space Analysis of Turbulent Combustion Particle Data
Jishang Wei , University of California, Davis
Hongfeng Yu , Sandia National Laboratories
Ray W. Grout , National Renewable Energy Laboratory
Jacqueline H. Chen , Sandia National Laboratories
Kwan-Liu Ma , University of California, Davis
Analyzing Information Transfer in Time-Varying Multivariate Data
Chaoli Wang , Michigan Technological University
Hongfeng Yu , Sandia National Laboratories
Ray Grout , National Renewable Energy Laboratory
Kwan-Liu Ma , University of California, Davis
Jacqueline Chen , Sandia National Laboratories
Impact of Group Size on Spatial Structure Understanding Tasks
Taylor Sando , University of Manitoba
Melanie Tory , University of Victoria
Pourang Irani , University of Manitoba
Collaborative Information Linking: Bridging Knowledge Gaps between Users by Linking across Applications
Manuela Waldner , Graz University of Technology
Dieter Schmalstieg , Graz University of Technology
The NETSPEAK WORDGRAPH: Visualizing Keywords in Context
Patrick Riehmann , Bauhaus-Universitaet Weimar
Henning Gruendl , Bauhaus-Universitaet Weimar
Bernd Froehlich , Bauhaus-Universitaet Weimar
Martin Potthast , Bauhaus-Universitaet Weimar
Martin Trenkmann , Bauhaus-Universitaet Weimar
Benno Stein , Bauhaus-Universitaet Weimar
STREAMIT: Dynamic Visualization and Interactive Exploration of Text Streams
Jamal Alsakran , Kent State University
Yang Chen , University of North Carolina - Charlotte
Ye Zhao , Kent State University
Jing Yang , University of North Carolina - Charlotte
Dongning Luo , University of North Carolina - Charlotte
Exploring Geo-Temporal Differences Using GTdiff
Orland Hoeber , Department of Computer Science, Memorial University
Garnett Wilson , Department of Computer Science, Memorial University
Simon Harding , Department of Computer Science, Memorial University
René Enguehard , Department of Geography, Memorial University
Rodolphe Devillers , Department of Geography, Memorial University
Interactive Visualization of Multivariate Trajectory Data with Density Maps
Roeland Scheepens , Eindhoven University of Technology
Niels Willems , Eindhoven University of Technology
Huub van de Wetering , Eindhoven University of Technology
Jarke J. van Wijk , Eindhoven University of Technology
Visualizing Dynamic Data with Maps
Daisuke Mashima , Georgia Institute of Technology
Stephen Kobourov , University of Arizona
Yifan Hu , AT&T Labs Research
TripVista: Triple Perspective Visual Trajectory Analytics and Its Application on Microscopic Traffic Data at a Road Intersection
Hanqi Guo, Peking University
Zuchao Wang , Peking University
Bowen Yu , Peking University
Huijing Zhao, Peking University
Xiaoru Yuan,  Peking University
Interactive Visualization of Streaming Data with Kernel Density Estimation
Ove Daae Lampe , Chr. Michelsen Research AS and University of Bergen
Helwig Hauser , University of Bergen
Dynamic Network Visualization in 1.5D
Lei Shi , IBM Research - China
Chen Wang , IBM Research - China
Zhen Wen , IBM T. J. Watson Research Center
Multilevel Agglomerative Edge Bundling for Visualizing Large Graphs
Emden Gansner , AT&T Labs - Research
Yifan Hu , AT&T Labs - Research
Stephen North , AT&T Labs - Research
Carlos Scheidegger , AT&T Labs - Research
An Extended Evaluation of the Readability of Tapered, Animated, and Textured Directed-Edge Representations in Node-Link Graphs
Danny Holten , Technische Universiteit Eindhoven
Petra Isenberg , INRIA Unité de Recherche Saclay - Île-de-France
Jarke J. Wijk, van , Technische Universiteit Eindhoven
Jean-Daniel Fekete , INRIA Unité de Recherche Saclay - Île-de-France
An Advanced Network Visualization System for Financial Crime Detection
Walter Didimo , University of Perugia
Giuseppe Liotta , University of Perugia
Fabrizio Montecchiani , University of Perugia
Pietro Palladino , University of Perugia
Visualization of Large Astrophysical Simulations Data with SDvision
B Thooris, IRFU
D. Pomarède, IRFU
A PID Control-Based Scheme for Time-Critical Rendering of Particle Systems
Yuriko Takeshima, Tohoku University
Issei Fujishiro, Keio University
Takashi Tokumasu, Tohoku University
A Study on Visualization for EFD/CFD Integration
Saki Kasamatsu, Ochanomizu University
Takayuki Itoh, Ochanomizu University
Shigeya Watanabe, Japan Aerospace Exploration Agency
Shigeru Kuchi-ishi, Japan Aerospace Exploration Agency
Kanako Yasue, Japan Aerospace Exploration Agency
An Educational System of Scientific Visualization Techniques Using Microsoft Excel Spreadsheets
Naohisa Sakamoto, Kyoto University
Koji Koyamada, Kyoto University
Interpolation of 3D Diffusion Tensor Fields by Locating Degenerate Lines
Chongke Bi, The University of Tokyo
Shigeo Takahashi, The University of Tokyo
Issei Fujishiro, Keio University
Importance-Driven Multi-Resolution Volume Rendering
Jianfeng Xue, Zhejiang University of Technology
Ronghua Liang, Zhejiang University of Technology
Bing Xu, Zhejiang University of Technology
Wei Chen, Zhejiang University
Visualization of multidimensional uncertainty by integration of Parallel Coordinates and Star Glyphs
Huaiqing He, Civil Aviation University of China
Lei Yang, Civil Aviation University of China
3D Time-Varying Data Visualization Technique Featuring Symbolic Aggregate Approximation Method
Maiko Imoto, Ochanomizu University
Takayuki Itoh, Ochanomizu University
ImageCube: An Image Browser Featuring a Multi-dimensional Data Visualization Technique
Zheng Yunzhu, Ochanomizu University
Ai Gomi, Ochanomizu University
Takayuki Itoh, Ochanomizu University
PLUM: A Photograph Browser with a Layout-Upon-Maps Algorithm
Kana Shiratori, Ochanomizu University
Takayuki Itoh, Ochanomizu University
Satoshi Nakamura, Kyoto University
Parallel Coordinates on iPad
Bowen Yu, Peking University
Xiaoru Yuan, Peking University
Multi-touch System Used in Visualization
Yadong Wu, Southwest University of Science and Technology
Qingan Yan, Southwest University of Science and Technology
Jie Fu, Southwest University of Science and Technology
Hongli Deng, Southwest University of Science and Technology
Lili Song, Southwest University of Science and Technology
Visual analysis case study of academic co-author network
Xin Zhang, Peking University
Limei Che, Peking University
Rongjian Lan, Peking University
Xiaoru Yuan, Peking University
A Genetic-based Method for External Labeling on Metro Map
Hsiang-Yun Wu, The University of Tokyo
Shigeo Takahashi, The University of Tokyo
Chun-Cheng Lin, National Chiao Tung University
Hsu-Chun Yen, National Taiwan University
Spatiotemporal Visual Analysis of Sensor Networks in the Wild
Qi Liao, University of Notre Dame
Lei Shi, IBM Research - China
Yuan He, Hong Kong University of Science and Technology
Zhong Su, IBM Research - China
Aaron Striegel, University of Notre Dame
Colorscore - Visualization and Condensation of Structure of Classical Music
Aki Hayashi, Ochanomizu University
Takayuki Itoh, Ochanomizu University
Masaki Matsubara, Keio University
MusiCube: A Music Selection Interface featuring Interactive Evolutionary Computering in Feature Spaces
Yuri Saito, Ochanomizu University
Takayuki Itoh, Ochanomizu University
Visual Analysis of People's Calling Network from CDR data
Yueqi Hu, Zhejiang University
Guizhen Wang, Zhejiang University
Ronghua Liang, Zhejiang University of Technology
Guangyu Chen, Zhejiang University
Dichao Peng, Zhejiang University
Wei Chen, Zhejiang University
Interactive Visualization of 160 Years' Global Hurricane Trajectory Data
Zuchao Wang, Peking University
Hanqi Guo, Peking University
Bowen Yu, Peking University
Xiaoru Yuan, Peking University
Panelists:
Issei Fujishiro,  Keio University
Seok-Hee Hong, University of Sydney
Tung-Ju Hsieh, National Taipei University of Technology
Shixia Liu, Microsoft Research Asia
Qunsheng Peng, Zhejiang University
Huamin Qu, Hong Kong University of Science and Technology
Jinwook Seo, Seoul National University